STEP 1: WE RECEIVE INPUT DATA FROM CLIENTS
The information provided by customers may be the followings but not limited to:

Basic design, function design or detailed design
Application concept
Target user information
Basic or outline design documents
User's manual
Old system specification(for improvement)
HTML mockup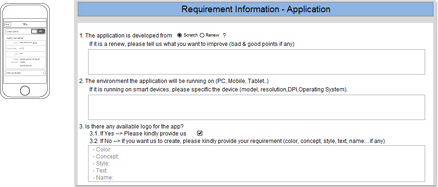 STEP 2: WE ANALYZE INPUT DATA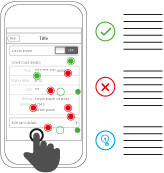 We study input information received from clients and analyze workflow. We also check answers in the QA input file

By analyzing the system, studying usability and business flow, we will identify/point out the UX/UI issues of the current application.
STEP 3: WE BUILD UX IMPROVEMENT PLAN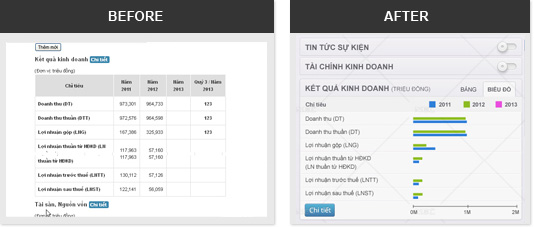 Example of improvement:

Increase contrast to distinguish between major and minor opponents.
Elegant color theme.
Appropriate use of illustrations and icons for instantly recognizability and aesthetic attraction.
Enhance functionality for better ease-of-use.
STEP 4: DESIGN PROPOSAL