Displaying present location in the site.
Time Attendance, Payroll & Human Resource System
OTRS10 - Time and Motion Study Software
OTRS is a work analysis and optimization software that helps reduce working hours, labor, and production and manufacturing costs through motion analysis and time analysis of videos.
Developed based on industrial engineering to support the improvement activities of your business
OTRS can be utilized at all stages of the kaizen cycle.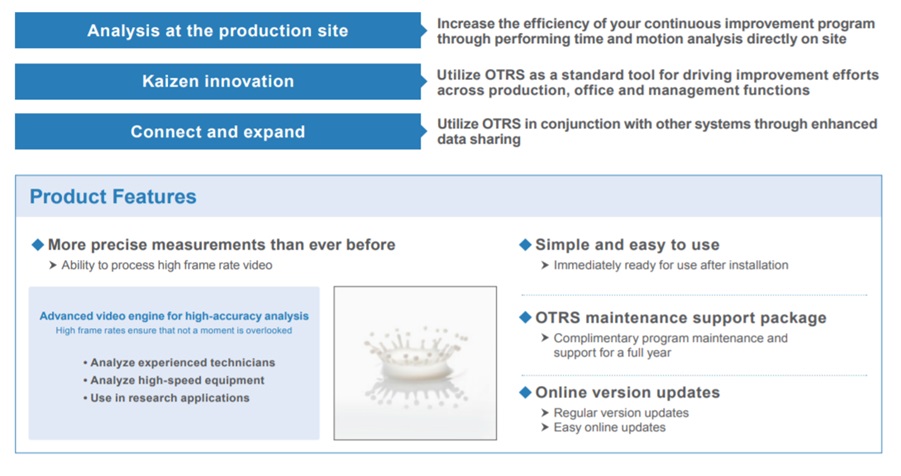 Rapidly visualize improvements within your production site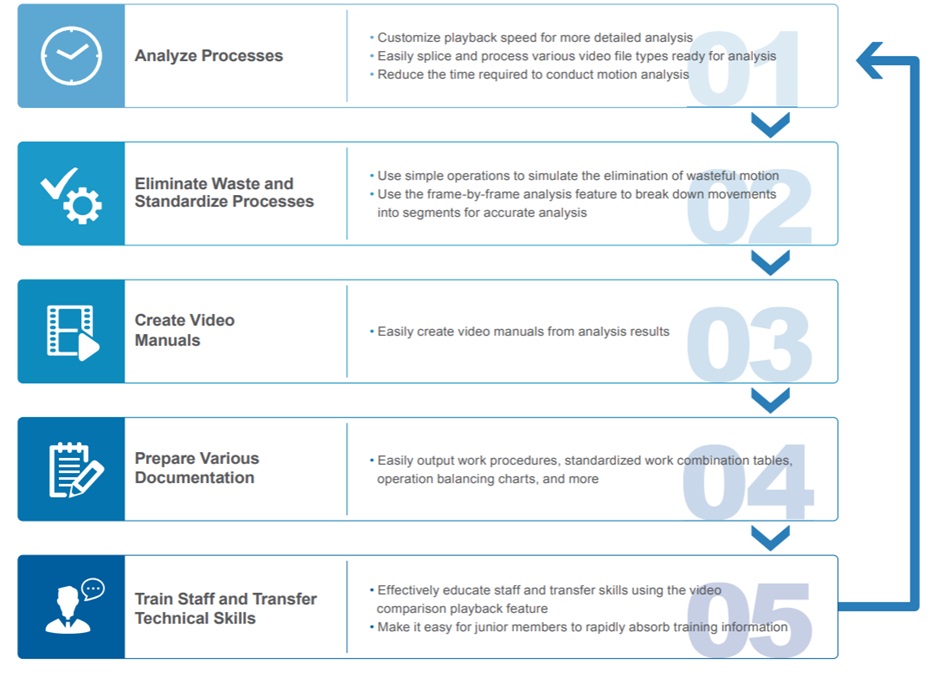 Simple design. Feature rich.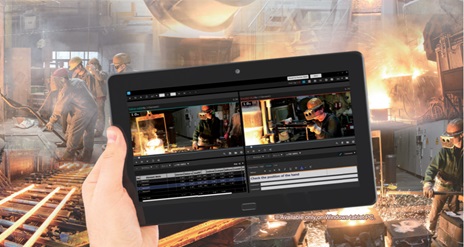 Easy operation via an intuitive graphical user interface.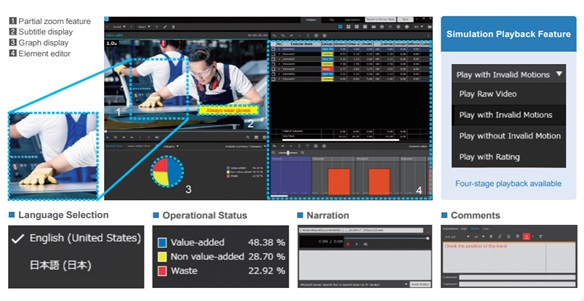 Easily create video manuals to visually communicate techniques that are difficult to explain in words.
Manuals can also be exported in presentation format and video format
Work Process Organization
Quickly combine motion analysis results and create accurate simulations.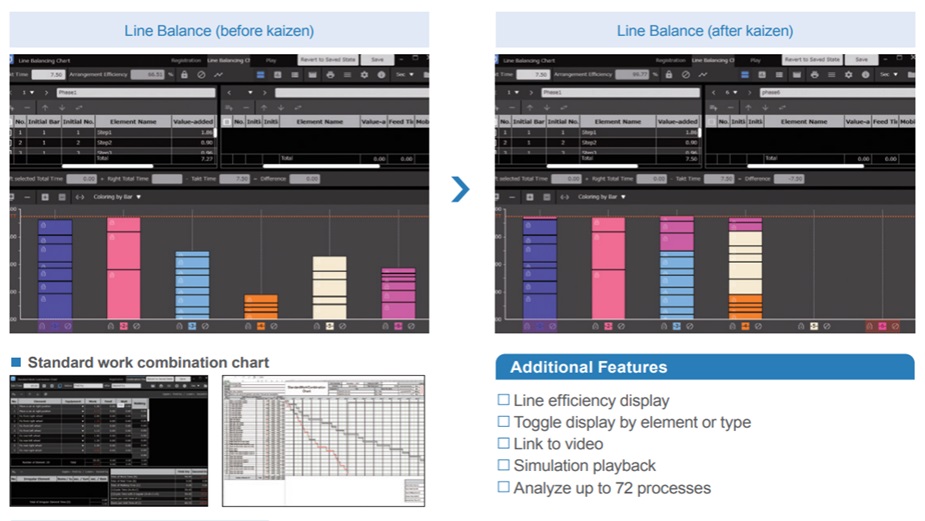 OTRS10 Extensive Features and Outputs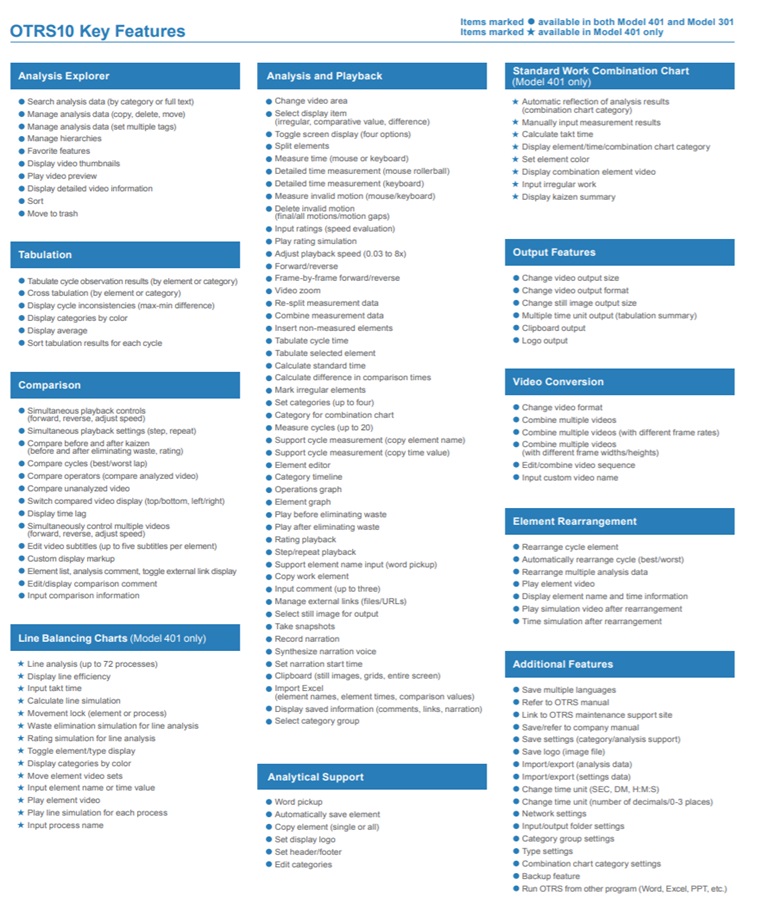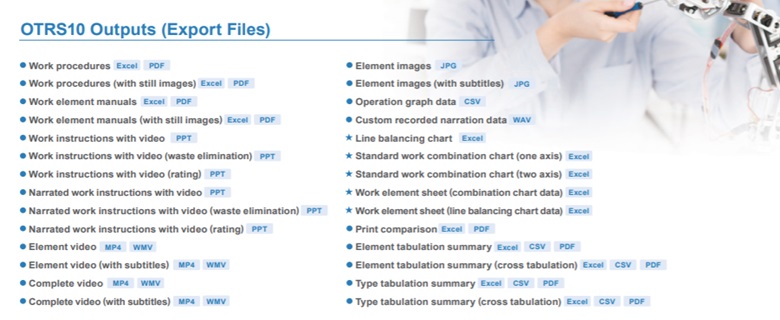 Reduction of operating costs
Identify and address non value-adding movement to reduce costs.
Transfer know-how from skilled technicians and improve the quality of employee training.
Standardization for a diverse workforce
Standardize work procedures and subdivide core tasks to address a broad range of staff labor needs and cater for a diverse workforce.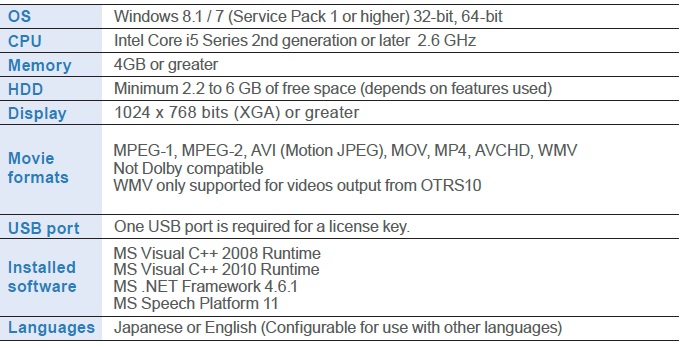 Hanoi office:


12th Floor, GELEX Building,

52 Le Dai Hanh, Hai Ba Trung,

Hanoi

HCM Office:

9th floor-Etown 3,

364 Cong Hoa, Tan Binh,

Ho Chi Minh

ENT Division:
Tel: +84-24-3933-3585
Email: 1si-ml@nec.vn

ENT Division:
Tel: +84-28-3812-1506
Email: 1si-ml@nec.vn