Food and Beverage Total Solutions
"OMOTENASHI" Japanese style hospitality for restaurants chain management in the New Normal With/Post COVID-19 era

Explore our solution for restaurants
To capture and maintain loyal customers for your restaurant in the "New Normal" era

Explore our contactless dining solution for guest and restaurant partner utilizing Table Top Order by guest and handy terminal by restaurant partner for swift and smooth service and operations.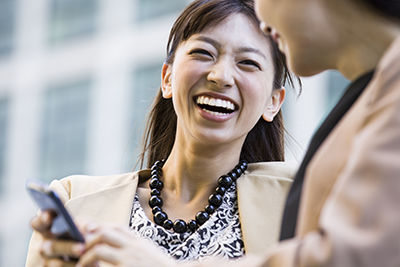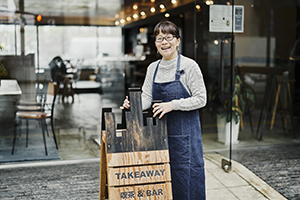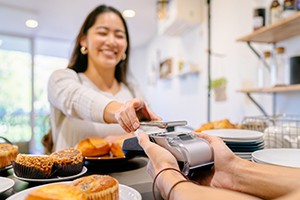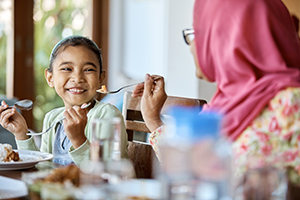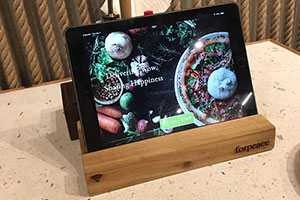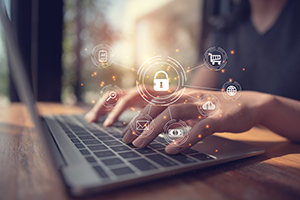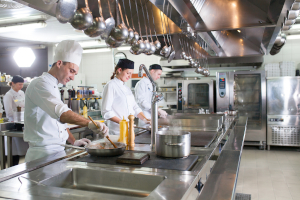 Food and Beverage Total Solutions
To Go and Delivery business will continue as new business stream in the New Normal era
Customer can use mobile device for order and E-money payment
Order information is linked to restaurant POS system and inform kitchen automatically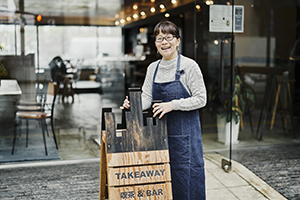 For restaurants in the New Normal era, the system will support "To Go" and "Delivery" orders, which will continue to be an important operation style.
Customer's mobile device will have features to place order, display waiting time and make pre-payment.
The order information is integrated with restaurant POS system and will send "To Go" and "Delivery" orders separately to the kitchen.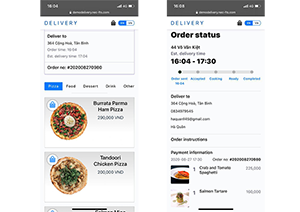 Our To Go/Delivery system will link orders to delivery company and kitchen with real time status progress from order, cooking and ready status for effective operations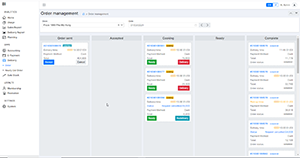 Customer Relationship Management (CRM)
NEC has long history and experience about CRM solution in enterprise market
Key solution for Food & Beverage market is to keep loyal customers who will repeat to visit restaurants
We support "customer experience" from offline/online service of your company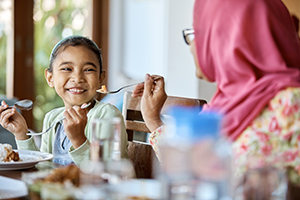 Customer Relationship Management (CRM) solution is not only about promotion. We think that most important point of CRM is experience in the restaurant. All information will be shared in HQ, restaurant manager, kitchen and restaurant partner.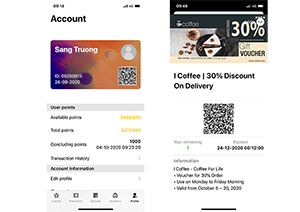 Our CRM is focusing on making customers to repeat visit your restaurant, keeping the repeat visit customers and find the customers leaving. Because we think that repeat visiting customers are the key of the growth and sustainability of the restaurant.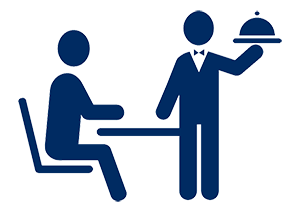 Customer can make payment at the table using E-money
Customer can pay by credit card using staff payment device
Staff payment device can use the points and give loyalty points to customer mobile app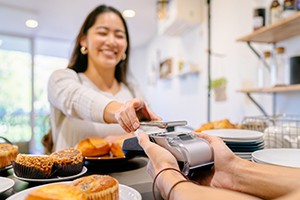 Handy payment devices are able to be used on the table, linked to the POS system.
This device can be used for E-money payment, credit card payment and giving points on customer mobile application.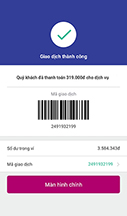 Payment on table will be useful to avoid congestion at POS payment.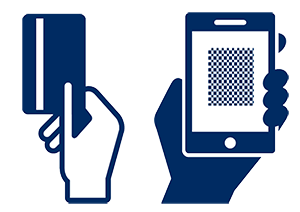 Reduce customer stress from wating staff to take order and order mistakes
User friendly screen design for first time user
Promote extra order and recommendations
Multi-language support
Real time staff call and survey function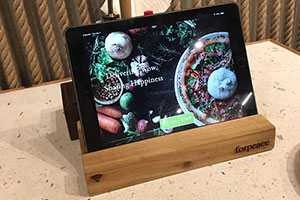 Table Top Order (TTO) is a tablet device usually set on each table and a system that the customer can place an order directly without calling a staff. TTO will reduce close contact between customer and staff during ordering. Customer can call a staff anytime with a call button.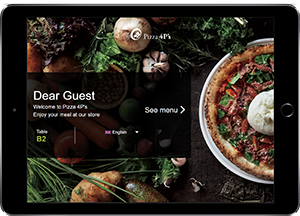 Our TTO feature is not limited to this. It will support the floor staff with professional service such as in popular restaurants to recommend "Today's special" and explanation of the ingredients. It also has payment function with E-money so that the customer can pay at the table with avoidance of the crowd at the reception where the POS is set.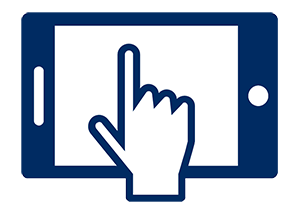 Analyze restaurant staff opertaion and service to improve customer experience
Sales analysis to support strategy to optimize menu price or hypothesis verification of recommended menu to improve sales and profit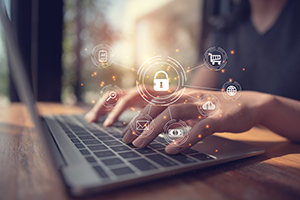 Improve the customer service by analyzing information directly related to the improvement of restaurant service, such as analysis of the time from ordering to serving in a restaurant, the time when a staff member responds to a call and actions for surveys.
A function named "Sales Analysis (ABC Analysis)" supports to plan a strategy such as optimization of menu price or hypothesis verification of recommended menu for improving sales and profits. Business Intelligence management will support this operation on the reporting.
POS system is designed to meet any operation style from fine dining to casual restaurants. Linked with Head Quarter system for multiple store operations.

Note: POS system Philosophy X is provided my MediaMix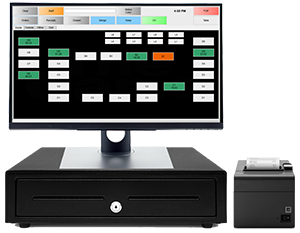 POS device and printer
Water resistance Kitchen display can be used by wet hand and linked with POS, TTO and Handy Terminal for kitchen staff swift operations.To Go/Delivery orders can also be integrated in the screen.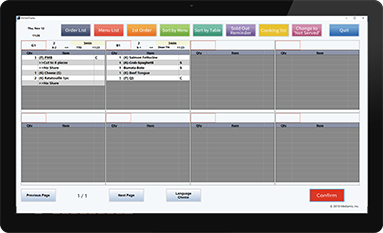 Kitchen dispay
Table Top Order (TTO) is a Tablet device on the table with digital menus for guests to make orders. Customized orders are also available. Linked with POS and kitchen for swift service.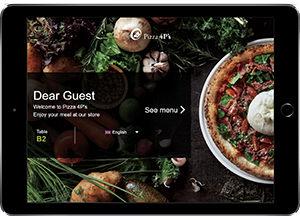 Table Top Order
Staff handy terminal is designed to take orders at table and linked to POS system and kitchen. It also get call request from Table Top Order device to provide prompt service.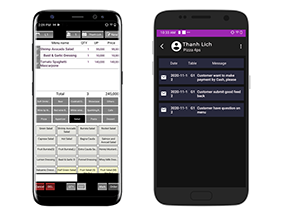 Handy Terminal
CRM will manage customer data for Loyalty membership and promotion and points for use by mobile applications.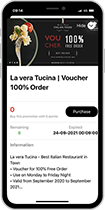 CRM Application
Business Intelligence terminal will provide sales and operation data for multiple store operation as cloud based management service.
Business Intelligence (BI)
Self service Kiosk is available in various hardware type such as stand type or desktop type. It provides quick order and Payment for guests who can avoid the queue and/or waiting time.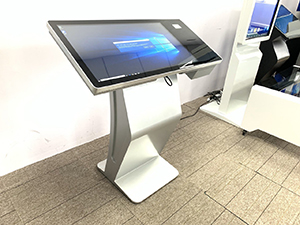 Self-service Kiosks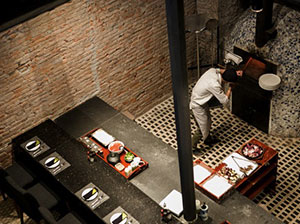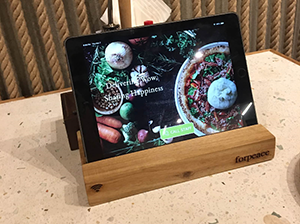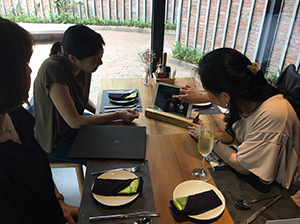 The deciding factors was "Omotenashi" - oriented features and services
Food & Baverage Total Solutions provides the systems needed for restaurants all in one package. NEC possesses business knowledge of the Japanese restaurant industry rooted in "Omotenashi" culture. They proposed optimal features and services tailored to our company, and even provided support for improving operations.
PIZZA 4P's CORPORATION CEO - Masuko Yosuke
White paper  How to use customer information
White paper  How to succeed in delivery
White paper  How to start data analytics
To request for White Paper, please click "Contact Us" and fill in necessary information. Please write "Request F&B White Paper" in Message column and send to us.
The White Paper will be sent to the email address you provide us.